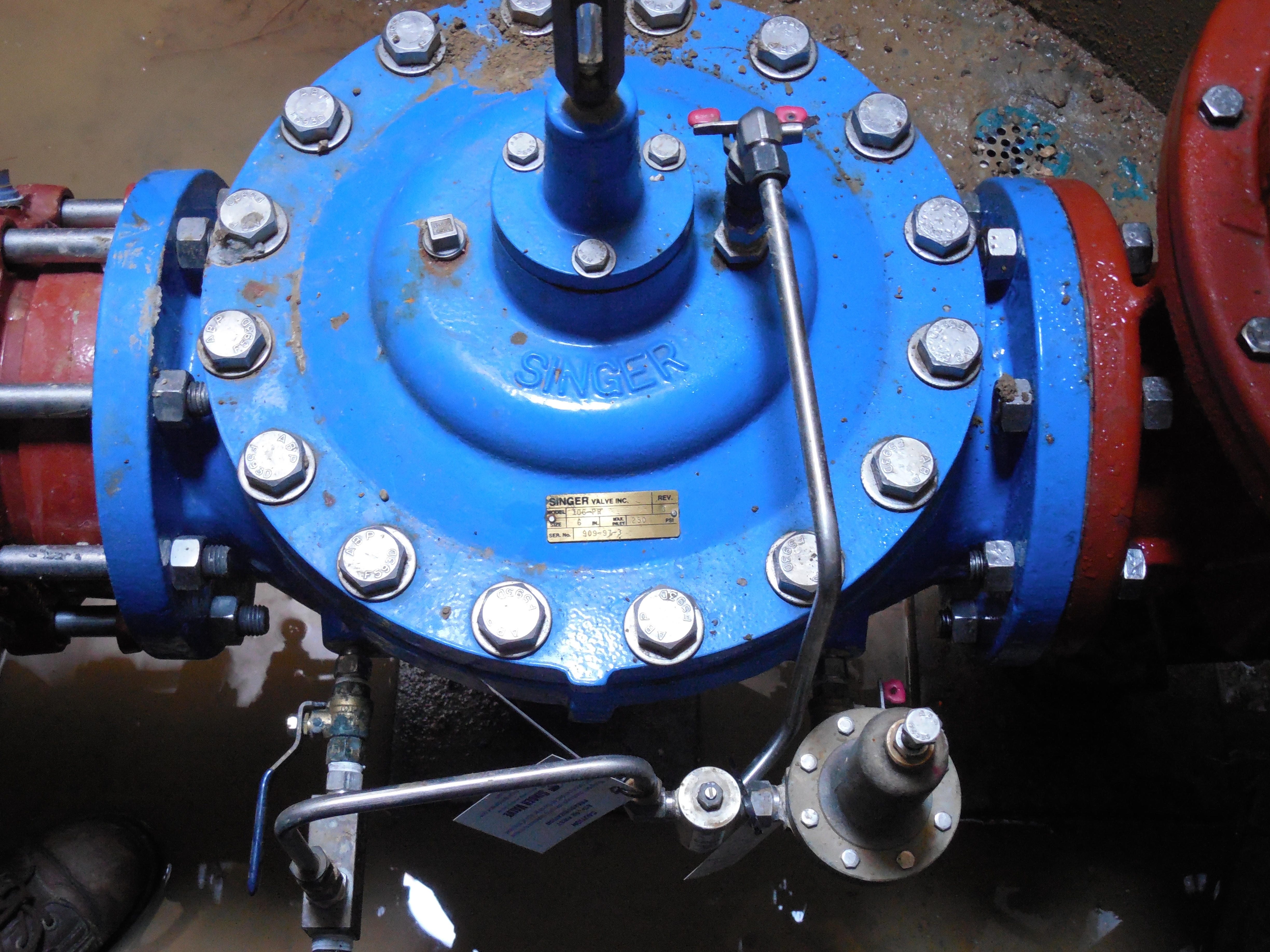 City of Sheridan Retrofits Control Valve with Automation for water
efficiency
Their Challenge
The City of Sheridan, Wyoming needed more control over their water storage tanks and an increase in system redundancy.
Our Solution
By repurposing an existing Singer® pressure reducing valve, the city leveraged gravity flow from an upstream treatment plant to fill a water storage tank. They reconfigured the valve operation with instrumentation and automation and realigned buried valves in the yard, bringing this otherwise hidden valve to life in their system. The project saved energy since the booster station was no longer needed to fill the tank but served as a back-up for system redundancy when needed.
The existing Singer Model 106-PR was repurposed to a model 106-2SC-PCO. The valve now has flow and level control, plus the capacity to interact with and be controlled by a Singer control panel using new valve-mounted solenoids that replaced the hydraulic controlled mechanical pilots. An electronic valve position indicator and differential pressure transmitter were also added to the valve.
The Result
Having two options to fill the tank means the city can use real time data to choose to run either option as best suited. The new automation will enable operations to be performed remotely from the control room at the head office.